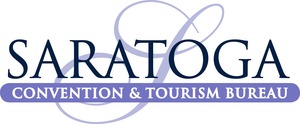 Member E-Newsletter | May 2016


SARATOGA'S MOBILE
PHONE APP IS LIVE!

Go to either Apple's App Store or Android's Google Play and type in the search bar "Discover Saratoga NY"
To directly download the app:
www.DiscoverSaratoga.org/App


SPRING FLING MEMBERSHIP MIXER!

This is a FREE networking event open to SCTB members and potential members. Be sure to bring plenty of business cards!

*Thursday, May 19
*At The Comedy Works, 388 Broadway
*5:30-7:30 PM
*SCTB Staff and Mobile App Introductions
*Membership Benefits and NEW Marketing Opportunities
*Enjoy hors d'oeuvres and a cash bar
*RSVP: Connie@DiscoverSaratoga.org, 584-1531

NEW MEMBERS

Saratoga County Prosperity Partnership

Ala Carte Member Marketing Opportunities!

Check out your mobile friendly, responsive web listing! Benefits include:

Your web listing: Add 10 photos and 1 YouTube video link. Email Angela

 to update this info. specifically

There is a Training video for navigating the member-only website. Please log in to view. Email Angela if you need a password reset
Add social media links – Facebook, Twitter, YouTube, Pinterest, Instagram, Google Plus, OpenTable and TripAdvisor

Add a longer description for better search results!

Like us, Follow us, Watch us, Read us!


Angela is frequently updating these sites with useful information including upcoming events, pictures, videos, industry articles and more! Browse through the newsletter archive

SARATOGA NEWS AND EVENTS


SAVE THE DATE!
Saratoga Convention & Tourism Bureau's Annual Golf Tournament
Tuesday, October 4th at Saratoga National Golf Club.  More info to follow!


Heather McElhiney Earns Certified Sports Event Executive Credential!
The Saratoga Convention and Tourism Bureau is proud to announce that Heather McElhiney, has completed the requirements to earn her Certified Sports Event Executive (CSEE) credential from the National Association of Sports Commissions (NASC).

"Heather has worked diligently over the past four years to earn this designation.  She joins an elite group of NASC members and should be commended for her dedication to the sport tourism industry, " said Don Schumacher, executive director of the NASC.

To date, some 180 sport tourism professionals have achieved the CSEE designation, with more than 500 participants currently enrolled in the program.


Friday, May 13th & Saturday, May 14th – HMT presents INTO THE WOODS JR. The students of HMT's Youth Musical Theater Conservatory present Into the Woods Jr. on Friday, May 13th at 7:30pm, and Saturday, May 14th at 1:00pm and 4:30pm. Tickets are $10 for adults and $5 for children age 12 and under. Seating is general admission. For more information visit homemadetheater.org, or call the HMT office at 518-587-4427.


The Saratoga Heritage Area Visitor Center is looking forward to a busy and eventful season of lectures, programs, concerts, tours and visitors!  Our 90-minute walking tours will begin soon, staring with Saturdays in mid-June and evolving to Monday – Saturday in July and August. This "History, Legends, Lore, and More" tour offers a true taste of Saratoga, with a some of our favorite tall tales mixed in.  If your group would rather ride, we can also offer step on guides for a two-hour city tour.  Be sure to check out the events calendar at www.discoversaratoga.org/events for more information on these programs as well as our Summer Concert series, taking place in July and August, and our Brown Bag Lunch Lecture Series, an afternoon program focusing on unique aspects of Saratoga history. We can't wait to see you soon!


The Saratoga Convention & Tourism Bureau participated in Global Meetings Industry Day on April 14. To help celebrate Global Meetings Industry Day, we launched our new mobile app, 'Discover Saratoga NY'. Each meeting and conference attendee meeting in Saratoga on Thursday, April 14 will receive a personal greeting from the SCTB and an invitation to download the app. We did a drawing from those that downloaded the app that day, and the winner received a $100 Saratoga Downtown Business Association gift card!

Conference at the Holiday Inn decorated with the welcome letter, app info & chocolate!


EMBRACE the Roses!
In Kentucky a rose is symbolic of Endurance, Strength, Beauty and Style – the same things we celebrate at EMBRACE THE RACE®.   Share the Passion with all the winners in your life!  EMBRACE THE RACE® and Wear What You Love™.  

Our EMBRACE THE RACE® Custom Group Division will help you create the ideal gifts for your event or special occasion. We are the Worldwide Brand with Hometown Roots.
EMBRACE THE RACE® is the exclusive provider of The Apparel for the Horse Racing Lifestyle® and The Official Apparel of Horse Racing®. Congress Park, 12 Circular Street, Saratoga Springs, NY, (518) 580-4500, embracetherace.com

After just over a year of being opened, Saratoga Prashanti Massage and Energy Work just keeps offering more and more. Whether you are looking for a Swedish massage, or something a bit more exotic, chances are, you can find it there. Owner Jessica L Dunn, has made continuing education a priority and has added new techniques in addition to an already wide variety of massages and energy work.

Melissa Carter, a Reiki practitioner, at Saratoga Prashanti, has also expanded her wellness business, to include writing, mentoring and inspirational apparel. Melissa's updated website is www.wholisticpackage.com. Please contact Jessica or Melissa for more information regarding their services.


Pavilion Grand Hotel was recently awarded the prestigious 2016 Gold Award for a perfect 5.0 rating by hotels.com! The award was given to the hotel this past week to honor hospitality businesses around the world that consistently earn top ratings from guests and visitors of Hotels.com. Pavilion Grand had been awarded previous honors in the past with the booking site, but with the 5.0 rating and an "Outstanding" label, the new Gold Award has beaten out the hotel's prior 4.8 rating. Read the full blog post on the site here!


UPCOMING CONVENTIONS

Please view the May Quick Reference Calendar for the monthly conference & event listings!

THE VISITOR CENTER

The Saratoga Heritage Area Visitor Center has had a great Winter season and is looking forward to a busy Spring.  During the period of January through April of 2016, we saw 3,100+ more visitors than during that same time period in 2015. That represents an almost 100% increase year over year! The 2016-2017 brochure subscription program started May 1st at the Saratoga Heritage Area Visitor Center, and will run through April 30, 2017. In early April, SCTB members received invitation letters to renew your subscription or display for the first time for a significantly discounted rate.  If you have not received your letter and are interested in reaching the 35,000+ yearly visitors, please contact Nancy Dix at the Saratoga Heritage Area Visitor Center, nancyd@discoversaratoga.org or (518) 587-3241.

SALES UPDATE

Your sales team at the SCTB was on the road again in April promoting Saratoga as a premier northeast event destination for groups of all sizes and interests.  Some of April's highlights included Nancy's attendance at MeetNow Reimagined in Danbury, CT and XSITE New England in Springfield, MA where she met with over 30 qualified planners.  A big thank you to our hospitality partners that joined us to represent Saratoga at the MeetNow event!  Nancy also had the chance to meet with the group sales team at NYRA to discuss partnership opportunities for the upcoming season.  We look forward to working with NYRA and to serving as a Saratoga concierge to their group inquiries.    After planning their Day at the Track, our goal is to help these group leaders and planners coordinate the other important details of their trip to Saratoga – accommodations, dining, recreation, special events, etc –  all that Saratoga can offer.

For the month of May, we will all again be on the road looking for new clients as well as calling on our current clients to help with the details of their upcoming 2016 events.  The team will continue networking locally as well as regionally through MPI, ESSAE and other mixer events.  We will also be busy planning for the following upcoming  summer events:

June:  ESSAE, HelmsBriscoe Partner Show, MPI WEC, MPI NENY Annual Golf Outing
July:  Saratoga Convention and Tourism Bureau Annual FAM
August: Connect Market Place

We are excited to share that Vanessa Cianfarani, our new Association Sales Manager, is also ready to hit the road for sales calls.  She will be traveling throughout New York State and specifically to New York City.  Vanessa plans to meet with regional and national associations and meeting planners in the next few weeks.  She will be visiting potential clients who have been to Saratoga, or have shown interest to do so in the past, and will  be bringing the SCTB's new Destination Guide and info on Saratoga's Mobile App!   If you have any new information that you would like Vanessa to include, please feel free to reach out to directly: vanessa@discoversaratoga.org or 518-584-1531.

CONVENTION SERVICES

We are pleased to welcome Kelly Boucher as the Director of Convention Services! Kelly, a 2010 Leadership Saratoga graduate and member of the DVRC (now Wellspring) Board of Directors, most recently served as Education and Events Manager for the NYS Hospitality & Tourism Association. Kelly holds a Bachelor of Science in Hospitality Management from Johnson & Wales University and a Masters in Business Administration from the College of Saint Rose. With her local community involvement, experience with NYSHTA and the NYS Builders Association and as Innkeeper with the White House Bed & Breakfast, Kelly has a unique skill set that I believe will bring our convention services offering to the next level.
She officially starts at the Bureau on Monday, May 16! Kelly can be reached at Kelly@DiscoverSaratoga.org

SARATOGA NEWS AND EVENTS


Thirsty Owl Sunday Brunch Buffet!
10am – 2pm every Sunday
Adults = $21.95, Under 12 = $12.95*
*coffee, tea, & juice included (taxes & tip not included in price)
Just a few of the fresh options available for our upcoming brunch:
Corn-flake encrusted French Toast, Eggs Benedict, Southwestern-style Home fries, Fresh Fruit, Peppered Bacon & Maple Sausage, Freshly made salads, Toasted Breads & Pastries, Assorted Desserts, Sliced Roasted Turkey, Honey Ham, & Roast Beef, Chef's Choice on 3 select Lunch Entrees
Items are subject to change every week, please call for details!


Mazzone Hospitality is opening Fish at 30 Lake, located at 30 Lake Avenue in downtown Saratoga this June, The restaurant will offer fresh seafood, grilled fish and pizza and a raw bar, in addition to cocktails, local spirits and wine.

The restaurant includes about 80 indoor seats and 40 outdoor seats.
Visit www.fishat30lake.com and www.facebook.com/fishat30lake for details and updates!

Congratulations to the Holiday Inn Saratoga Springs on winning The Chamber of Southern Saratoga County's Endurance Award for their dedication to excellence in achieving long term success and for contributions to the quality of life in Saratoga County!


Braathe Enterprises offers customized hospitality and business training classes, workshops and retreats 
For Saratoga Convention and Tourism Bureau Members during the months of May, June and July, we will be offering 90 minute Hospitality Best Practices workshops at your business for $100 (regular $200-300) for businesses seeking a class for their staff and team (up to 15 people) and $250 for up to 30 people (regularly $400-750). We also offer our free 15 minute phone consultations via the link below! Schedule a time to talk. For more information, visit www.braatheenterprises.com


Saratoga Casino and Raceway announced the second national brand that will be featured inside their new hotel expansion.
The new Perks Café will be proudly serving Starbucks coffee and signature drink items. Perks Café, located in the hotel lobby next to Morton's The Steakhouse®, will also offer a menu with grab-and-go breakfast, salads, sandwiches, soup and a variety of fresh baked pastries and bread available 7 days a week.

Set to open this summer, Saratoga Casino and Raceway's $40 million hotel expansion will feature 117 rooms with the finest suites and room décor. Amenities include Morton's The Steakhouse®, a resort pool with spa whirlpool, an outdoor terrace, lobby bar and 3,000 square feet of meeting and event space. To be among the first to stay, visit www.saratogacasino.com to book your reservation today.


Gaffney's Restaurant is looking for help!  If you are interested in being a hostess, wait staff or security, please go to  16 Caroline Street and ask for an application.


60 Railroad Place | Suite 301 | Saratoga Springs, NY 12866 Phone: 518-584-1531 angela@discoversaratoga.org